2 For £14.00
Roast of the day
Served with mashed & roast potatoes, Yorkshire pudding, stuffing, fresh vegetables & gravy.
Chicken, ham & leek pie
Served with either chunky chips or mashed potatoes and a choice of peas.
Mini beer battered cod
Served width chunky chips, a choice of peas & tartar dip.
Cumberland curl
Served on a bed of mustard mash with garden peas.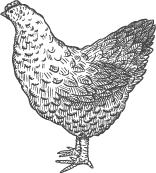 Homemade quiche of the day
Served with baby potatoes and house salad.
Home-boiled ham
Served with two fried eggs, chunky chips & garden peas.
5oz Rump steak
Served with chunky chips, grilled tomato & garden peas.